Promote muscle growth

Improved muscle recovery

Muscle aches, arthritis, and joint relief

Weight loss and calorie burning

Increased metabolism

Immune system support
Too much of anything can take its toll, including exercise. The benefits of infrared saunas include helping relieve inflammation, stiffness and soreness by increasing blood circulation and allowing the deep, penetrating infrared heat to relax muscles and carry off metabolic waste products, while delivering oxygen-rich blood to the muscles for a faster recovery.
Texoma Strength would like to remind users that this should not be taken as direct medical advice, and users should always consult a medical professional if complications arise from prolonged use.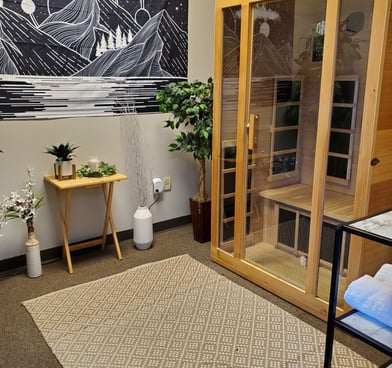 Want to schedule a tour? Have questions? Contact us below!